Want leads. Then don't stop at just telling them how much the home is worth or its price.
How about enhanced home valuation based on kitchen remodeling or adding a new bedroom or improving garage and many such exciting "what if" options?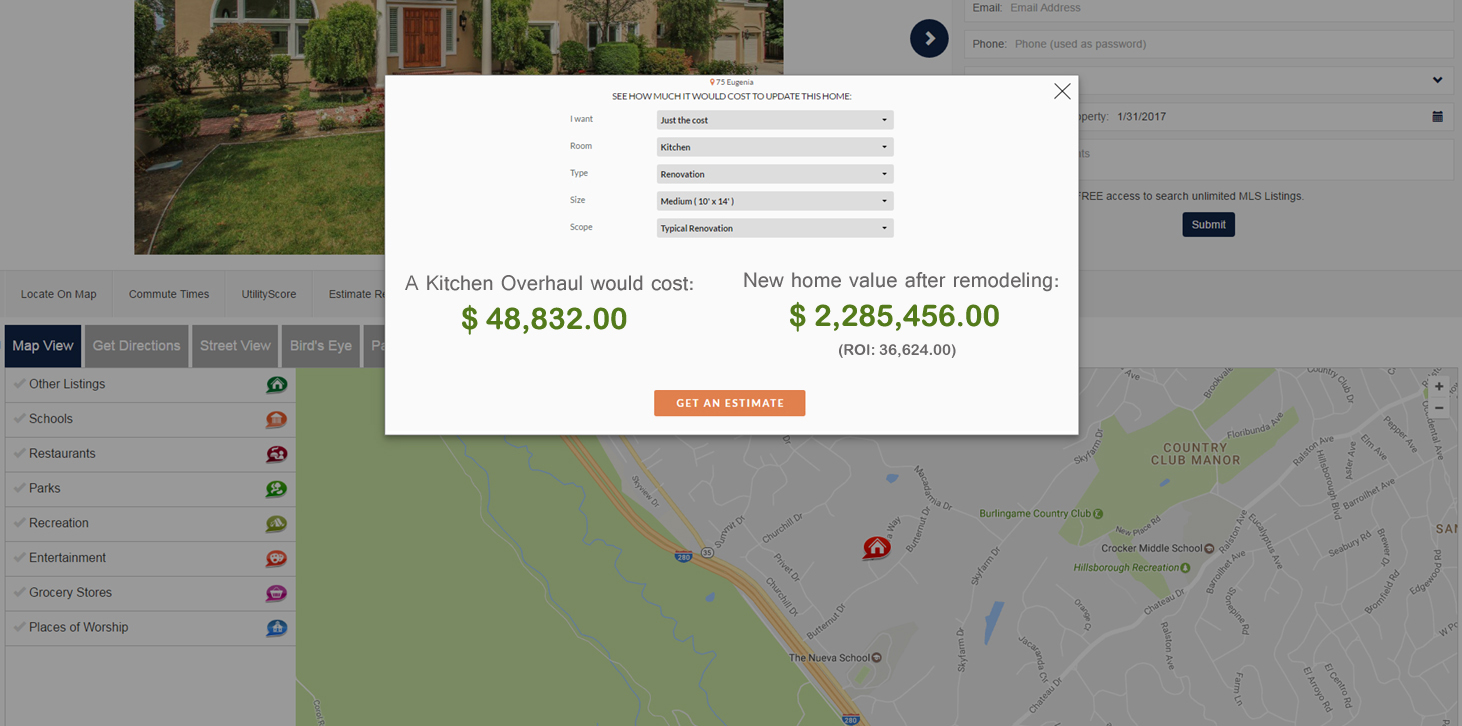 Your branded website powered by planetRE can now offer consumers great ROI analysis on home renovations for their valuable investment and sell the listing for you.
Call us to find out about such great innovations for branded agent/broker portals that no other vendor offers.