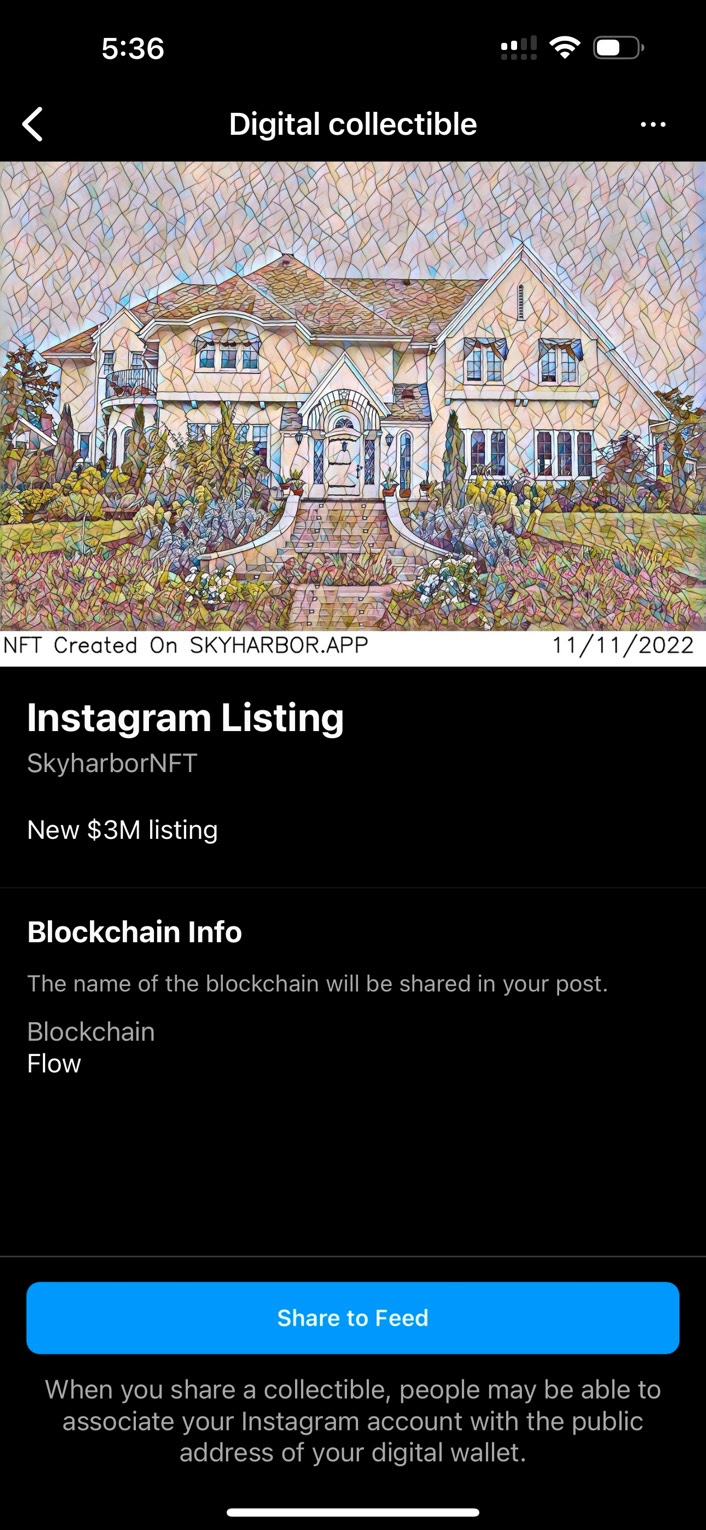 Create Property NFTs of Picture, Videos of your listing with a single click for Instagram® Marketing. Gift your customer at closing.
The patented Skyharbor has new AI Aesthetic, works with leading wallets and Instagram integration.
It offers a whole new affordable way of digitizing the transaction experience for clients.
Call us to find out more!