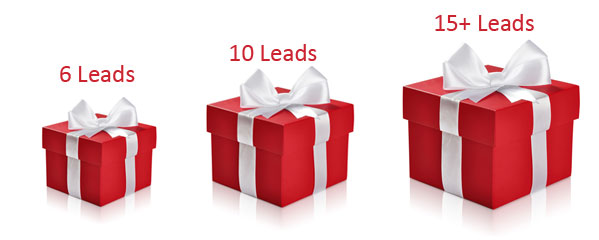 Choose your lead package(*) and your areas
Give yourself the gift of leads all year around
Month to month, no contract, no setup fees. Only Leads
Instant real-time lead notification by email and text.
*$180/mo for 6 leads a month. $300/mo for 10 leads a month. $450/mo for 15 leads a month. Lead prices may be higher in certain areas.