Companies chase agents to hire them and seldom track real time – on what they are up to? The lead and agent production data is buried in dozen of systems that do not talk to each other.
How long has it taken from leads to deals?
How much money are you spending, making on deals and the agent – the whole thing.
Give agents monthly quota. Track them. Make them accountable. Make your company profitable.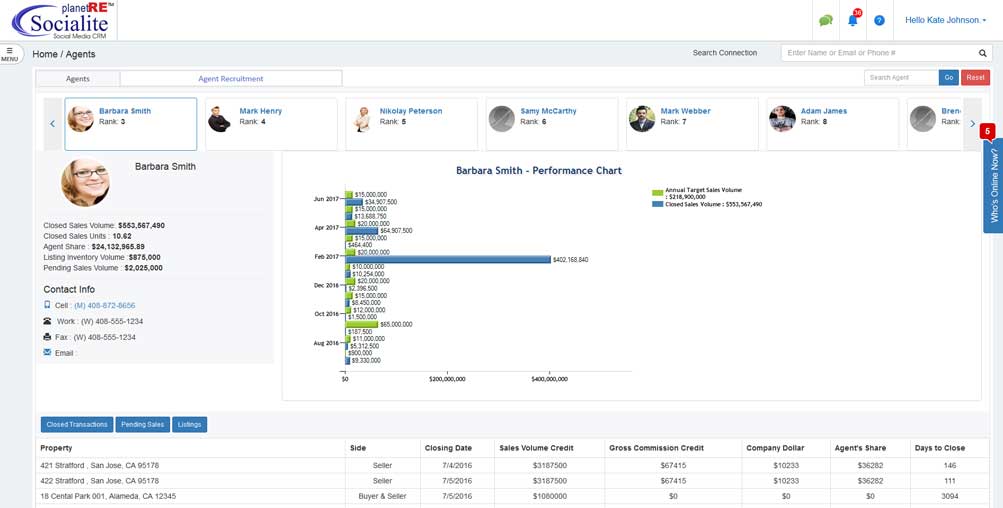 Now you can see live agent production, sales quota and ranking ALL on your single CRM dashboard. The combined data is delivered real time from planetRE CRM, Transact and Money financials all working concurrently in the cloud 24×7.
No other company or vendor offers you that.
Just don't hire agents, keep them accountable for profit and prosperity.