What customers say about us
Our company is rapidly growing in the Beach Cities market of Southern California. planetRE provides an integrated solution to manage both transaction and financials on one single entry cloud platform.
Nick Peters
President and Broker
ENGEL & VOLKERS– LA South Bay, CA
This technology will enable consumers to find precisely what they are looking for instead of deluging with thousands of irrelevant search results. My customers are constantly asking me to show homes by school district. LifeStyle based searches will highly enrich consumer search experience.
Sam Kaykin
Agent
Today Sotheby's, Burlingame, CA
Fox Real Estate Group is a growing company based in a high priced, high traffic and competitive Bay Area, CA market and we need solutions to drive quality lead traffic, retention and conversion. planetRE Socialite LifeStyle Search technology combines commute needs for key earners of the family along with affordability which forms a key matrix of choices to live, commute and raise a family.
Ed Rapisarda
President and Broker
Fox Real Estate Group
We are a major international brand growing our footprint in multiple luxury markets nationwide. We needed a solution for rapid scaling and planetRE provides that reliable Transaction and Financial Cloud backbone.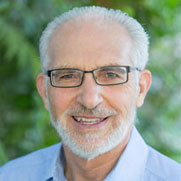 Scott Brackett
COO of ENGEL & VOLKERS, San Francisco Real Estate

We are using and have been impressed with planetRE for several years. Combining the strength of planetRE with a world recognized name like Adobe EchoSign gives us the peace of mind we need so that we are not distracted by other paperless solutions.
Phil Jones
Partner
Coldwell Banker Coastal Alliance, Long Beach, CA
planetRE Money provides our franchisees with a robust cloud based financial management and reporting system. The system provides the transparency and business intelligence for managing this competitive business.
Mathias Bode
CEO and President
Engel & Volkers California
planetRE Money provides cutting edge technology for a complete real estate brokerage financial management and reporting system on the cloud - with seamless integration to Quickbooks. We intend to use Money for brokerage operation, reporting and analytic, with the seamlessly integrated Quickbooks Cloud for accounting and other services offered by Intuit.
Daniel Ciscomani
President
Intero Real Estate Services
planetRE has helped us automate our transactions, file audits, & provide superior client service over the years.
Their support & technology has been exemplary.
Kolleen Kelley
Brokerage Consultant at Elite Realty
Ex-President
Greater Las Vegas Board of Realtors
planetRE will offer real estate brokers using QuickBooks a strong, web-based solution to manage their business. We work hard to find quality products that help businesses grow, and are excited to add planetRE Money to our ecosystem of connected apps for small businesses.
Alex Chriss
Director,
Intuit Partner Platform
We found planetRE to be the best platform on the market in ease of use and functionality after reviewing all other solutions on the market.
Geoff McIntosh
Broker/Owner,
Main Street Realtors Long Beach, CA. Member of Board of Directors, CAR Member of Board of Directors, NAR
It has been several months since we chose planetRE as our On Line Transaction Platform. After a great deal of research and investigating into different companies and software we chose planetRE and we are sure glad that we did. I truly appreciate planetRE's outstanding service! From the very beginning the Team at planetRE has been a true pleasure to work with. The initial training was thorough and you made everyone feel comfortable with the change of how we submit and review files. The Agents, Staff and Myself really enjoy the "Chat" button, the support is always very timely and helpful. Also want to thank you for being open and understanding to the suggestions that I have given you to help personalize the program to meet the needs of our Company. With this ever changing Real Estate Market, planetRE has helped allow the Agents to become more mobile, which is the movement in the industry. Again thank you for everything.
Jack Burns Jr.
President,
Security Pacific Real Estate
Teles Properties, has always been at the leading edge of deploying the most advanced technology solutions within the real estate industry and has recognized planetRE as the only system in the marketplace that has successfully integrated transaction management with the back-end of QuickBooks to serve our accounting requirements.
Peter Loewy
CEO,
Teles Properties, Los Angeles, CA
CIC is pleased to see the progress being made within the Real Estate Industry to adopt and take advantage of electronic approval technologies and are therefore delighted to be partnering with planetRE, This partnership and collaboration fully utilizes all of the benefits that our electronic signature technology provides through secure, paperless transactions including the significant support of environmentally sustainable business practices.
Guido DiGregorio
Chairman & CEO,
CIC
We are excited about partnering with planetRE to offer a comprehensive errors and omissions product for real estate agents and brokers.
Neil Kransdorf
Senior Vice President,
E-Risk Services
Providing an e-signature solution that helps businesses close more deals, in or out of the office, even faster is our passion. We're excited to grow our real estate customer base with planetRE's new platform.
Jon Perera
Vice President and General Manager
Adobe EchoSign
Copyright © planetRE. All Rights Reserved. Other registered trademarks belong to their respective owners. Images Copyright © DepositPhotos and Shutterstock